Last Minute Costumes for Halloween
Halloween is literally the best holiday of the entire year. No doubt. Ok, maybe Christmas can come in a close second place. But what other time of year can you dress up as something other than yourself, and express your creativity… or possibly, your minor obsession with the latest pop culture character.
You know, sometimes coming up with a costume is really difficult, really expensive, really time consuming or all of the above. Halloween is supposed to be fun, people! So, before you go spend hundreds of dollars, and waste all your time, I have come up with some ideas for costumes that you already own.
Don't get me wrong, these aren't necessarily the most creative or the most elaborate costumes ever, and you may not win the costume contest, but if you are in a pinch, I got you!


NUMBER ONE: FLOWER CHILD
This one is super simple if you have a boho aesthetic, and I guarantee you have these pieces in your closet right now. You only need two key pieces here, and you can have a ton of fun with accessories: (1) a patterned baby doll dress and (2) fringy vest. The details on this babydoll dress are perfect to pull off this hippy look. From the muted colors to the flower lace trim, this dress is the epitome of what your mom wore in the 60s. When it comes to a vest, fringe and crochet complete this look, but you could pair it with any loose fitting vest. We paired this look with a fun beaded necklace! You could always add a funky headband or circle sunglasses to finish the look.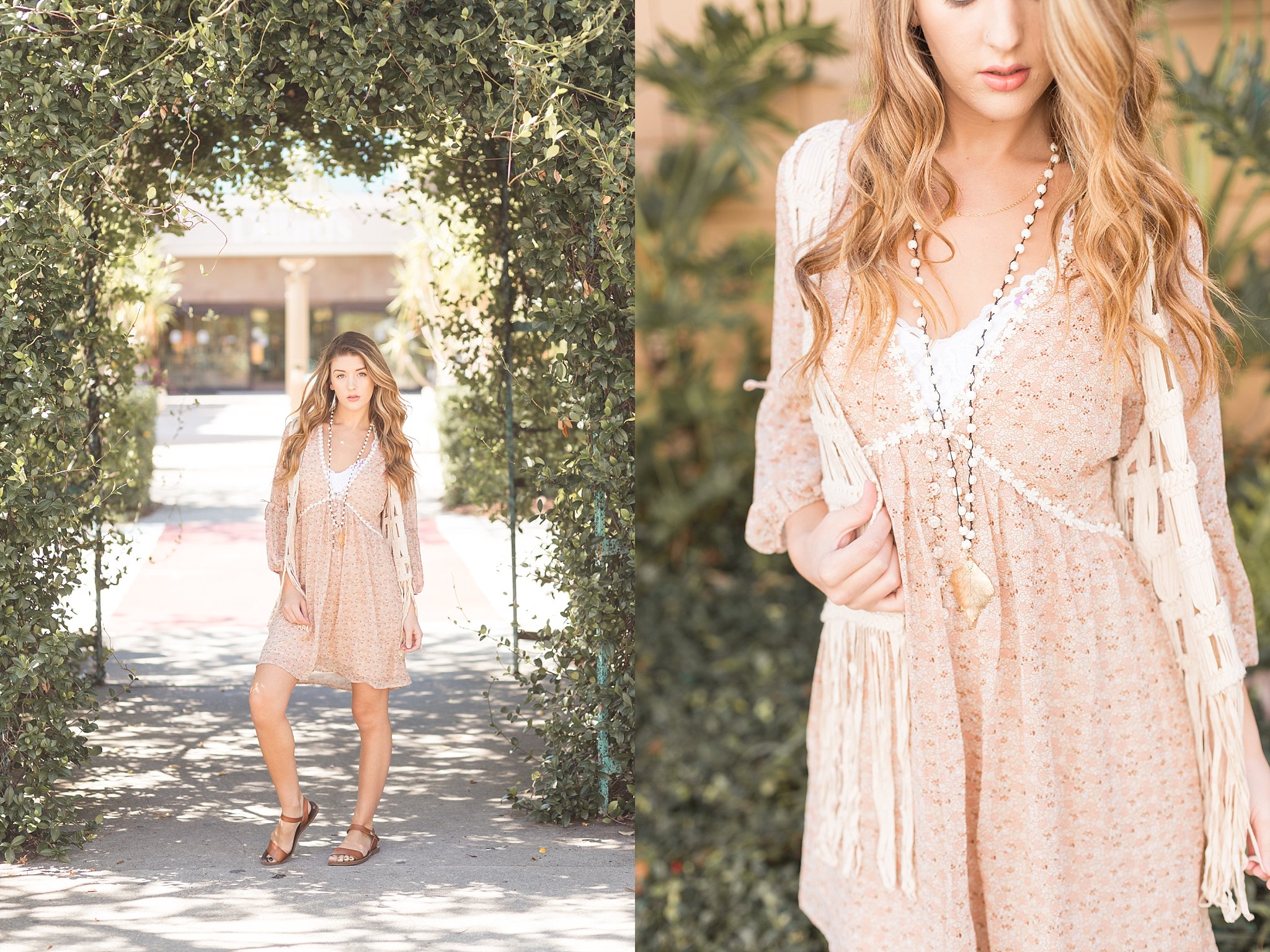 NUMBER TWO: SOLDIER
Although this is not technically correct, it is insanely adorable, and such an easy look to put together. The first thing you need is camo, duh. We paired these camo patterned leggings with a black, lace up crop top. This crop top gives off an edgy vibe, but helps modernize the "army" look. You can complete your costume here, or go a step further and add combo boots and an army green, oversized jacket. We love this one because of the patchwork detail on the sleeve, to imitate the look of military patches! Either way, Uncle Sam would approve!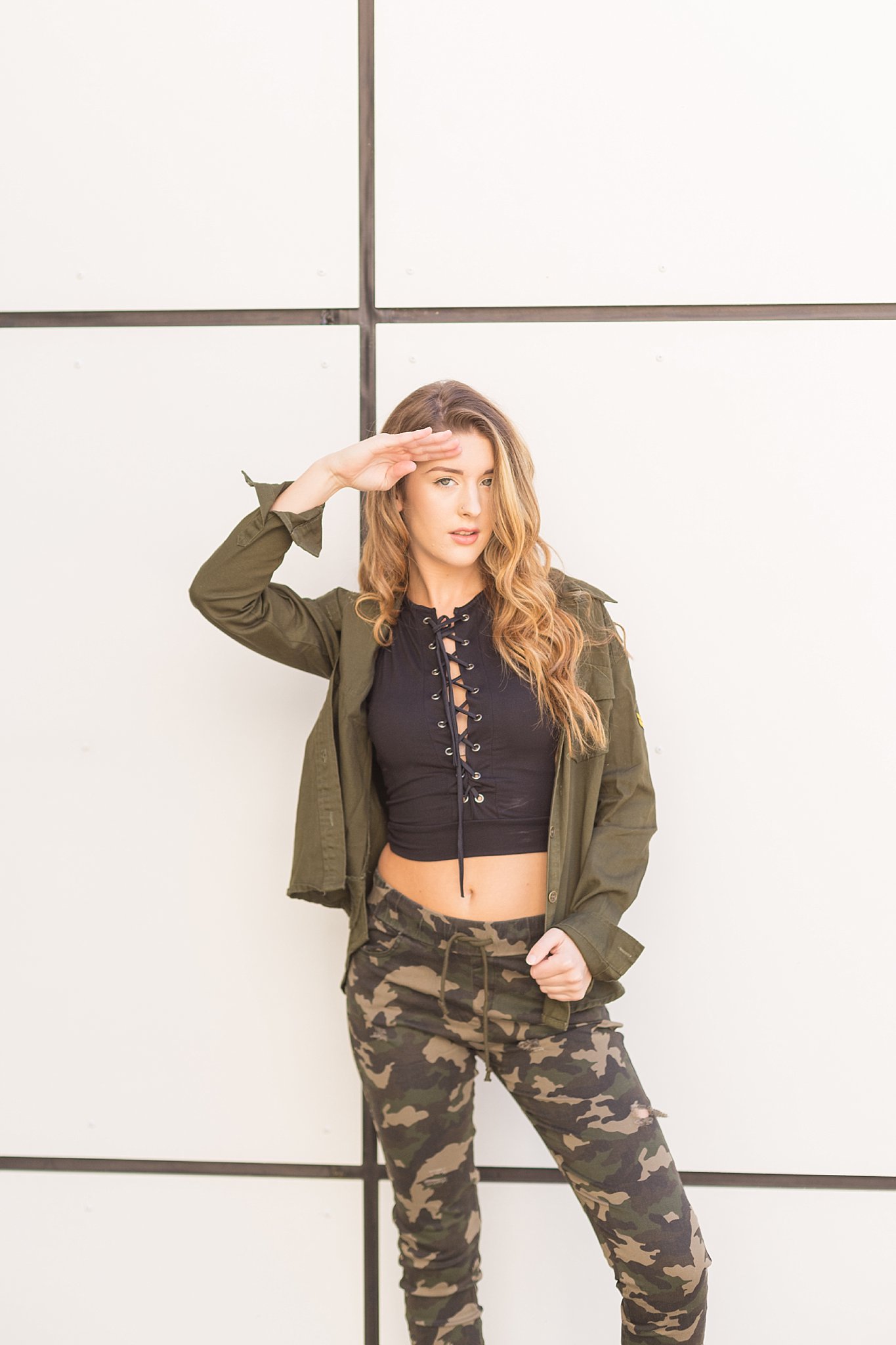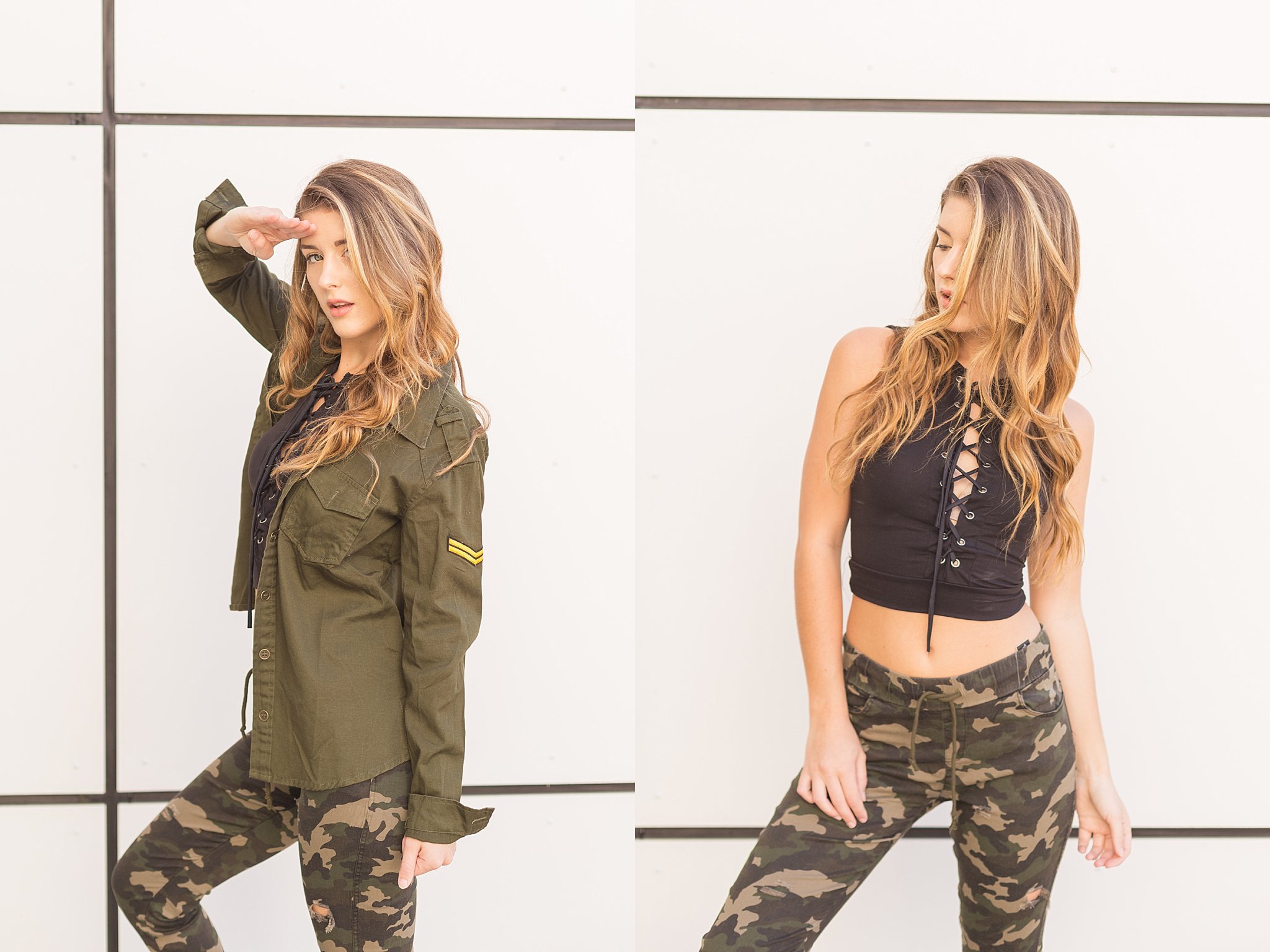 NUMBER THREE: SCHOOL GIRL
This next Halloween look is such a classic look, and allows you to be a little more girly and daring. The classic school girl outfit. We put a modern spin on this look by swapping out the plaid skirt, for a black mini skirt, with button and scalloped edge details. You can pair a cute mini skirt with a solid white top and a letterman jacket. This letterman jacket look-a-like is perfect for Halloween, since you get the classic look, without the bulk and heat of a real letterman. You can also pair this look with some white knee high socks with a pair of oxford or mary jane shoes!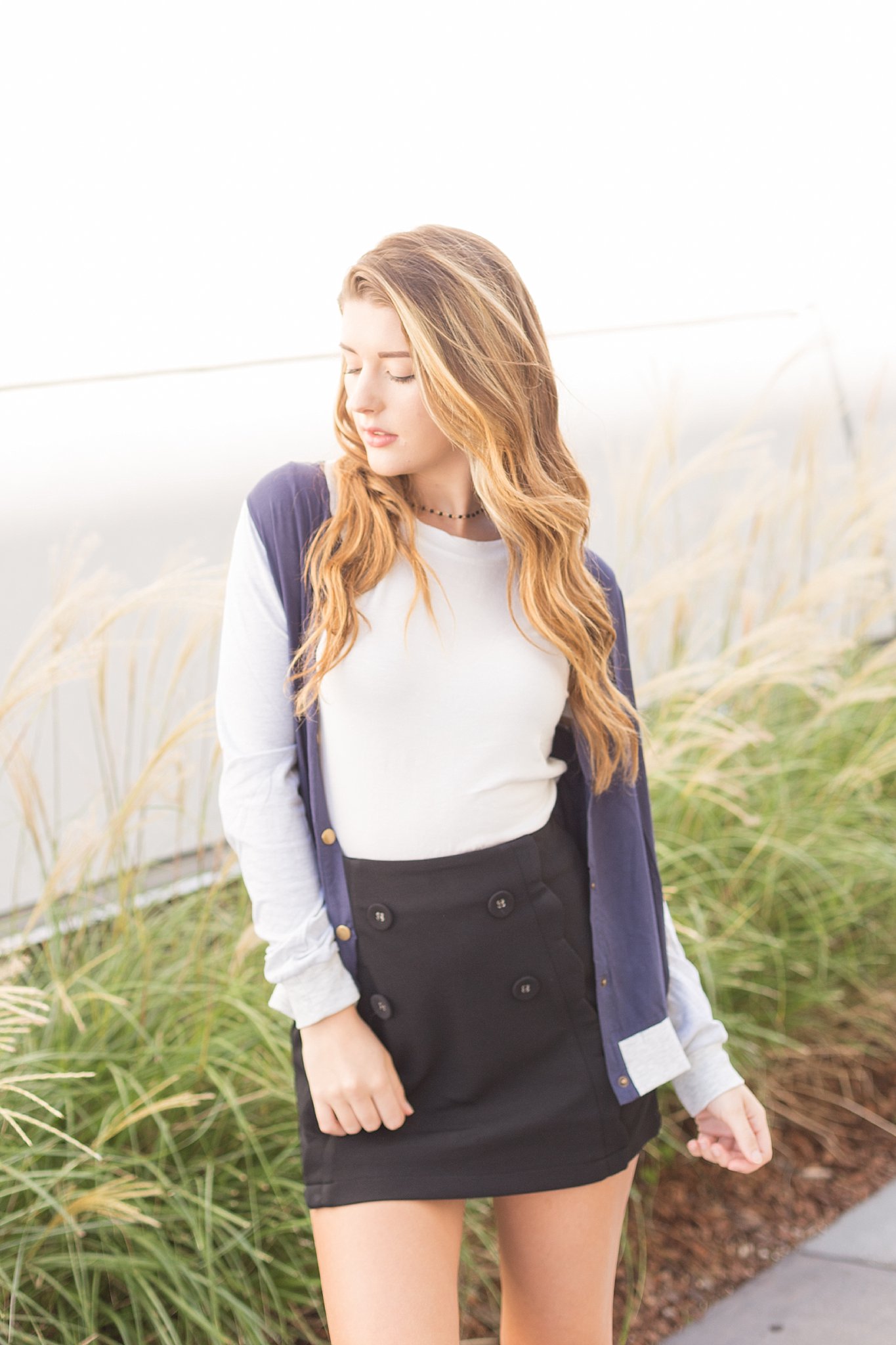 NUMBER FOUR: PIRATE
You could have so much fun accessorizing this next look. The possibilities are endless, and you can add all your costume jewelry to this pirate look. We kept this look classic by wearing the traditional pirate colors of red, black and gold. But we wanted to spice it up a bit! The lace up details, along with the slits, in these stylish, yet comfortable, pants take this look to the next level. Paired with a headband, and stacked gold necklaces you can't go wrong!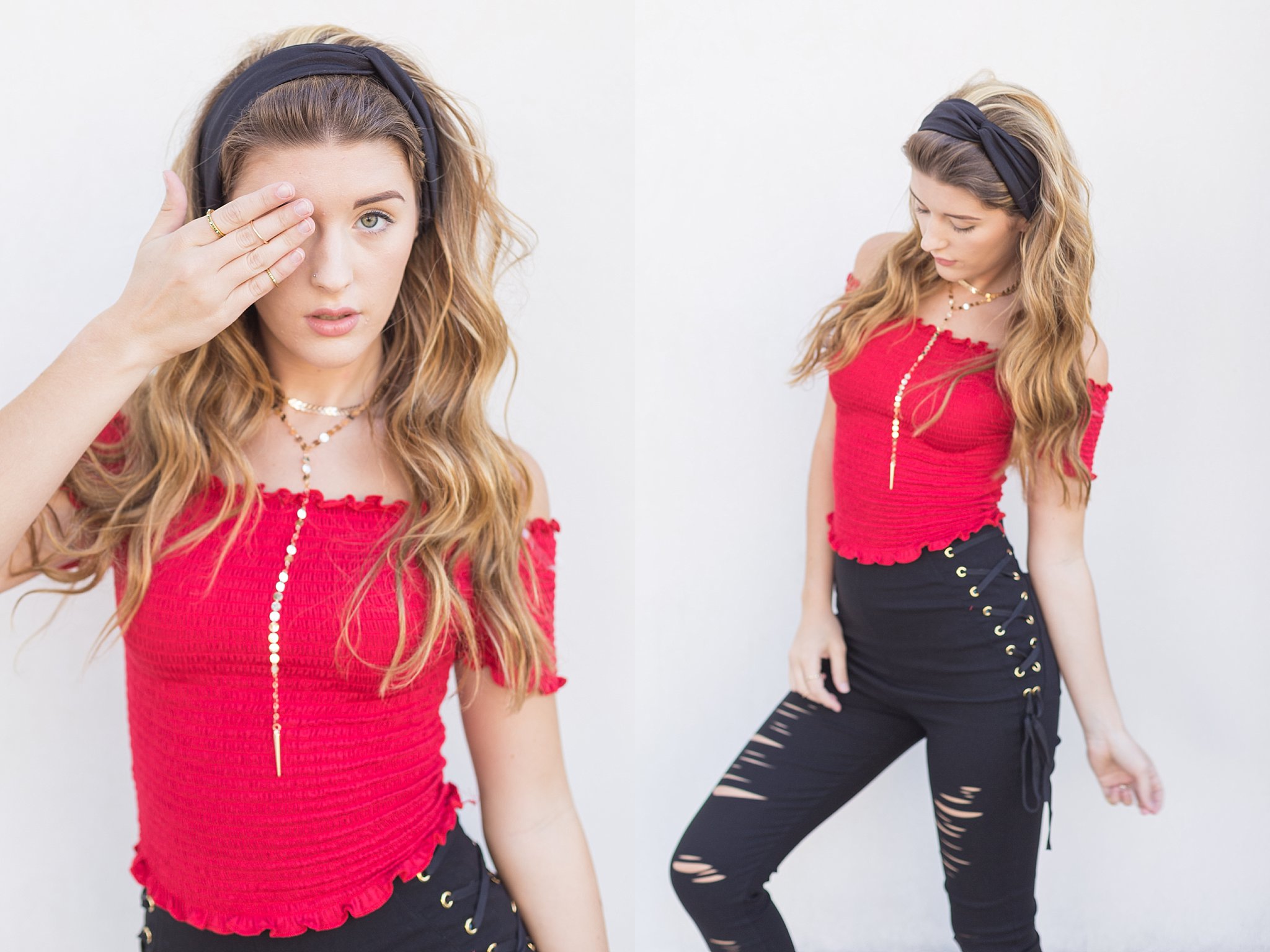 NUMBER FIVE: GREASE
O.M.G. This is literally my favorite look to pull off, and it is quite possibly the BEST look of all. Who doesn't want to be Sandy from the movie Grease?! And I am not talking about the good girl Sandy. We all want to embody the sass of Sandy at the school carnival, as she sings her way into young John (A.K.A. Danny) Travolta's heart! Every girl has this in their wardrobe. They are your staple black garments that I know you all have! To re-create this look, pair your favorite off-the-shoulder black top, with your tightest leggings that you own. Top the look off with a deep side part, fire engine red lipstick, and a chunky belt! The contrast of the knit body suit, and the faux-leather leggings will captivate the audience of any Halloween party you attend.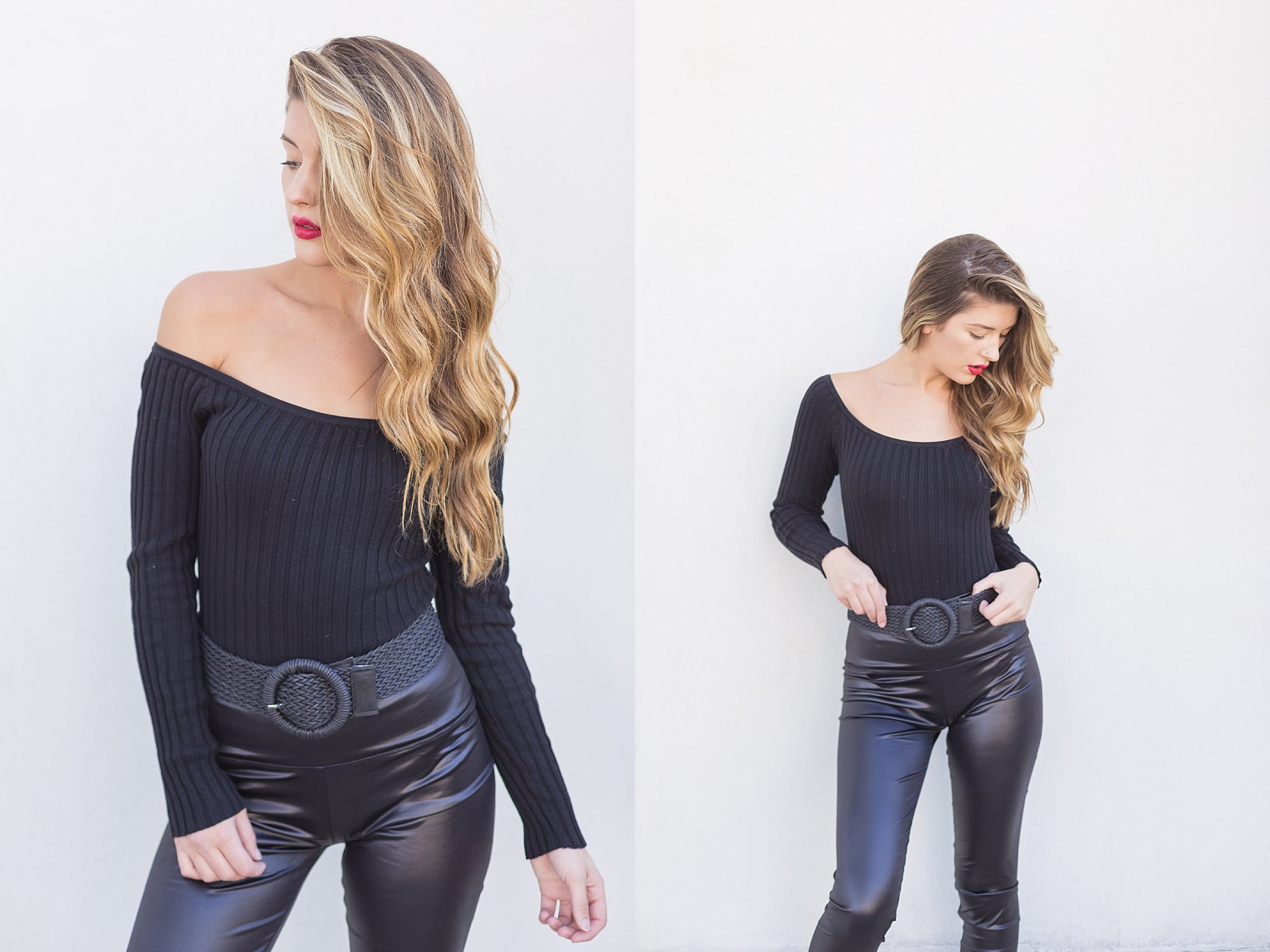 So… friends… what are you going to be for Halloween? Are you going to wear one of these classic looks, or create something of your own? No matter what you do, have fun, show a little creativity, and use your imagination. Like I said, what other time of year are you allowed to be someone/something else, and NOT get thrown into a loony bin?!
Stay safe this Halloween, Copper Cuties!! And don't forget you can shop all these looks and more at one of our five locations in Jacksonville, Gainesville, Tallahassee or online!

ABOUT THE AUTHOR