Overcome this Fashion "Faux Paux" with Style
Since the beginning of time we have heard people say, "Wear all your white now before Labor Day approaches!" Wearing white after Labor Day is an evident fashion faux paux in society. By the way people talk about wearing white, the fashion police are going to show up at your door and arrest you. Some people say the reason is because you don't want to "blend in with snow", others say white is strictly a summer color. Personally, I think white can be worn all year round. You can wear white subtly and work it into your fall and winter wardrobe without people noticing that you're even *insert gasps here* wearing white.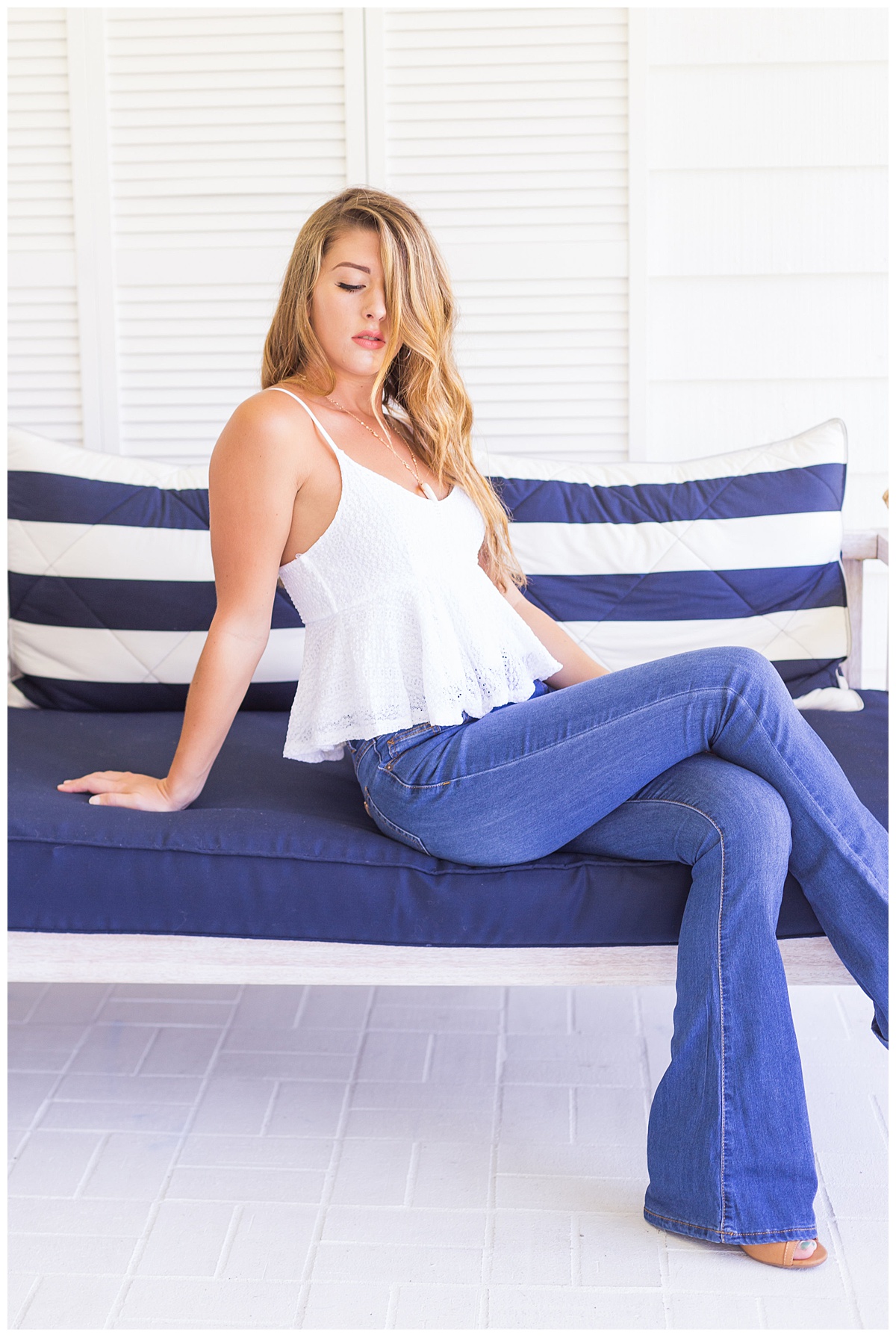 Working a cute white summer-y top into your fall wardrobe can be a bit difficult, but it can be done. The model in the image above is wearing an adorable white peplum top found at The Copper Closet. The top is paired with a pair of blue flared jeans. This is a classic summer outfit that can easily transition into your fall wardrobe by adding a cute pair of heeled booties, with  a mustard or earthy-toned cardigan. Adding darker colored shoes and outerwear will allow the earthy tones to look more stark and exciting against the white top.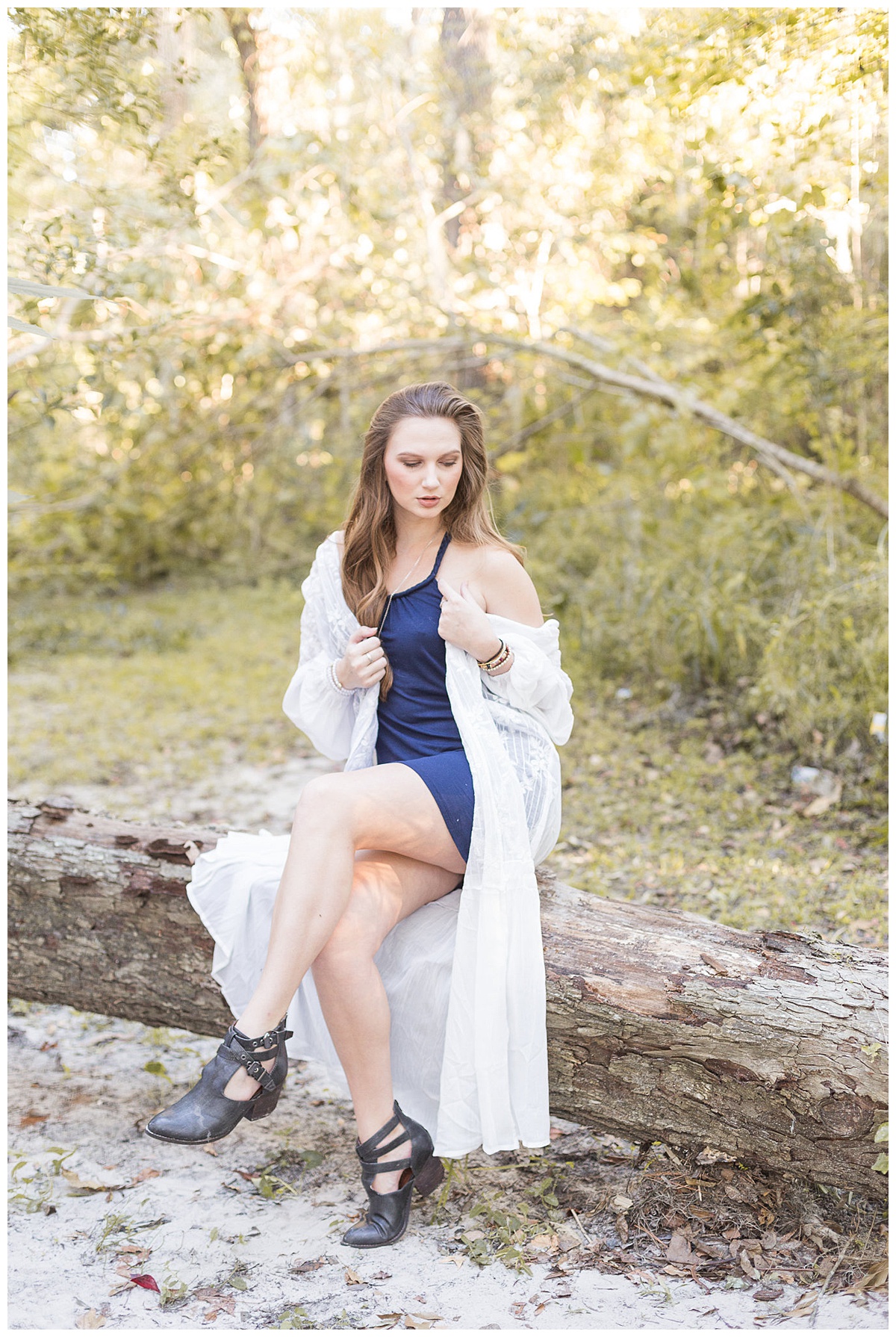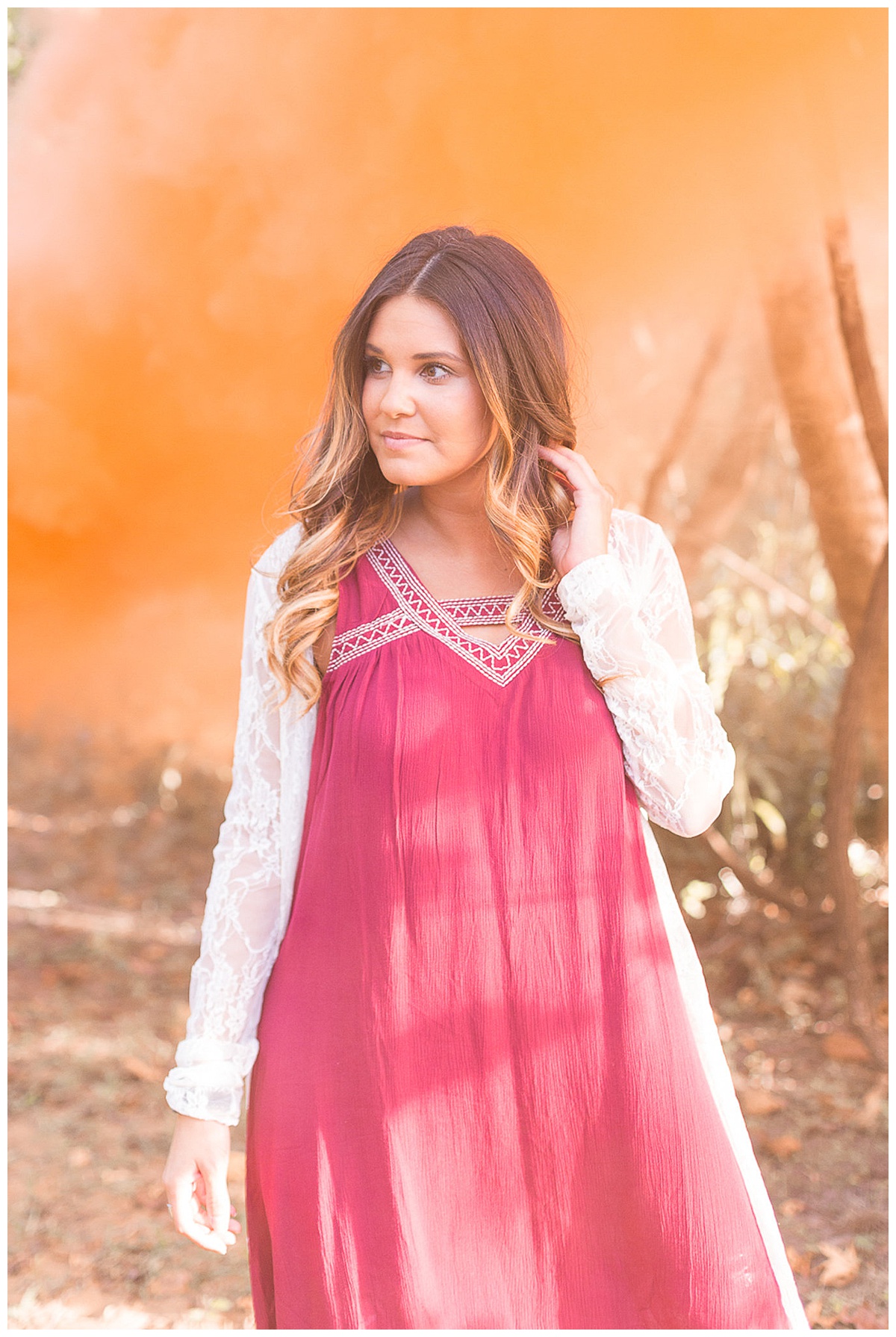 In a slightly subtler approach, you do the exact opposite as above. Instead of adding a dark cardigan, use a white cardigan from your summer wardrobe on top of a fall outfit. The white cardigan will add some warmth as well as texture for your outfit. In the photo above, the model has paired a navy dress with some cut out booties. Her white cardigan doesn't look too "summer-y" if it's paired with an autumnal outfit underneath.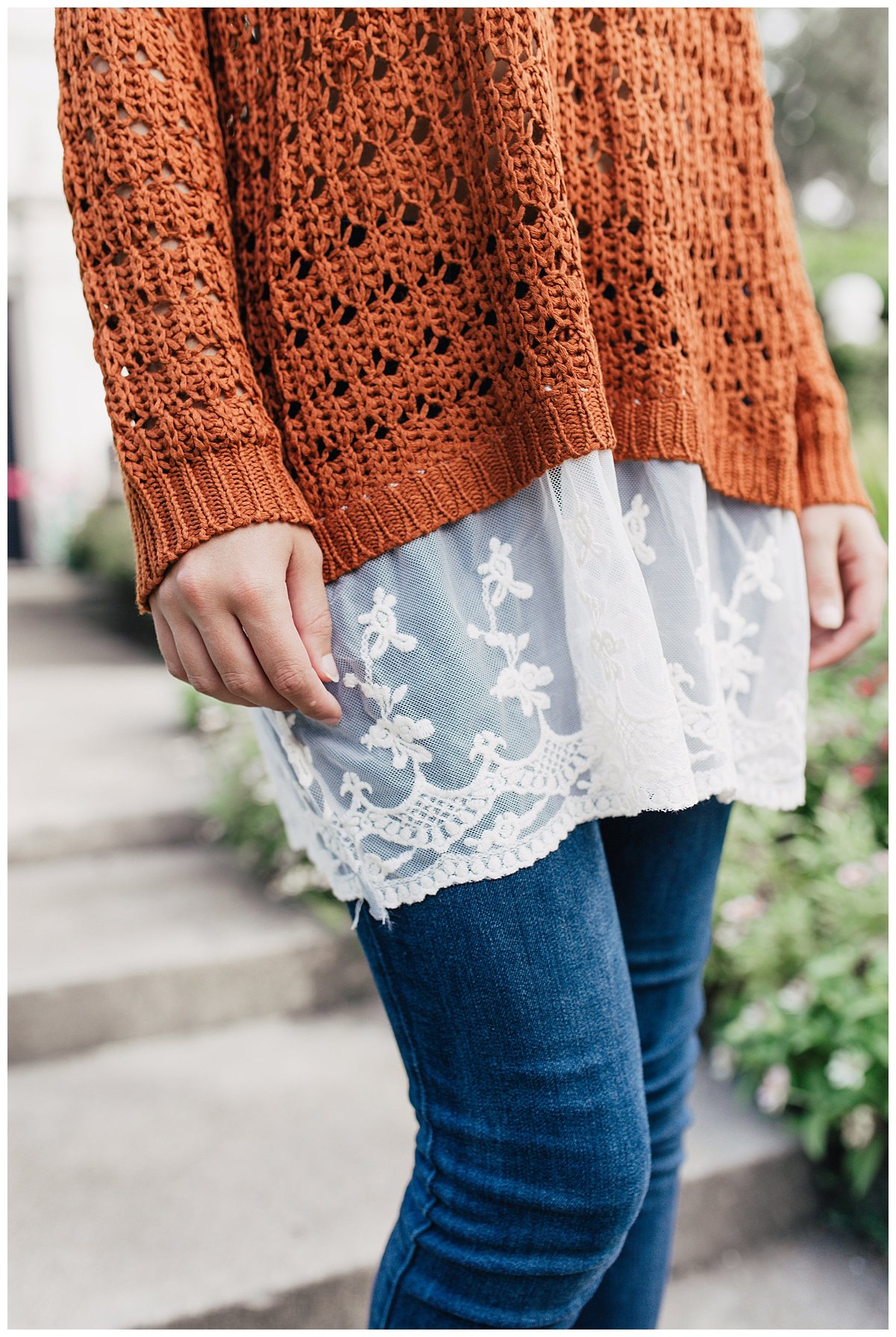 Lastly, my personal favorite approach, using the color white with a lace detail as an undershirt. I love lace in the fall, especially peeking out of a cute fall sweater. Although it is white, lace adds a depth to the outfit by separating the two darker colors. In the outfit above, a burnt orange sweater is paired with a pair of basic blue jeans. With the white lace in between the outfit it is more interesting and exhibits much more texture. The choice of a light tan pair of booties ties in the white perfectly. You can add the lace detail under a sweater on your own by wearing a long lace tank top, or you can find a sweater with lace attached similar to the one in the photograph HERE!
Wearing white after Labor Day doesn't have to be so scary. People think it's a big deal, and many people in the fashion world think it's "wrong." In my opinion, fashion rules are made to be broken! So don't put those white garments away just yet, they've still got some life to live even though Labor Day has seemingly passed.

USE COUPON CODE: COPPER CASH FOR $5 OFF YOUR PURCHASE
ABOUT THE AUTHOR