The sun is shining, pollen covers everything, and shorts are out in full force. That can only mean one thing: spring break is upon us. Over the next four weeks the majority of the country's college students are headed to the nearest beach for sun, sand and booze. It can be the time of your life and a highlight of your college career, or it can be a week from hell. Here's a guide to make sure your spring break worth all the money and *fuzzy* memories.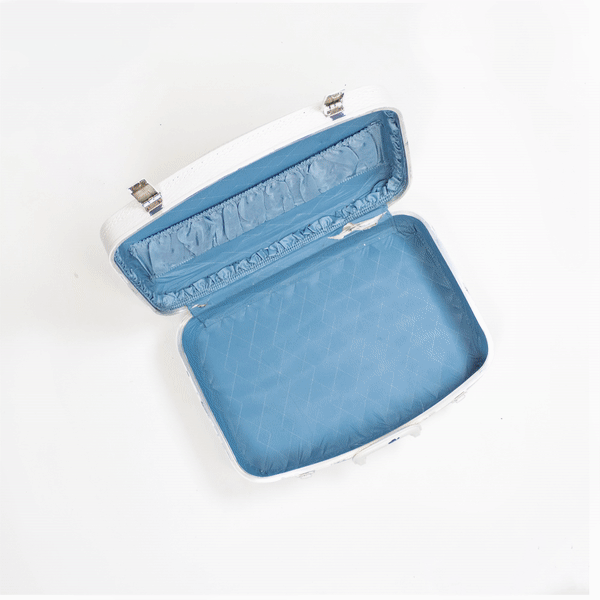 Packing 101
Minimalism is key. The more stuff you bring, the more things you are likely to lose under your hotel bed or off the balcony. Let's face it, the only thing you'll be wearing for the next seven days is a bikini and some sort of cover up. Here's a breakdown of how to fit an entire week's of outfits into one bag, and what to leave behind.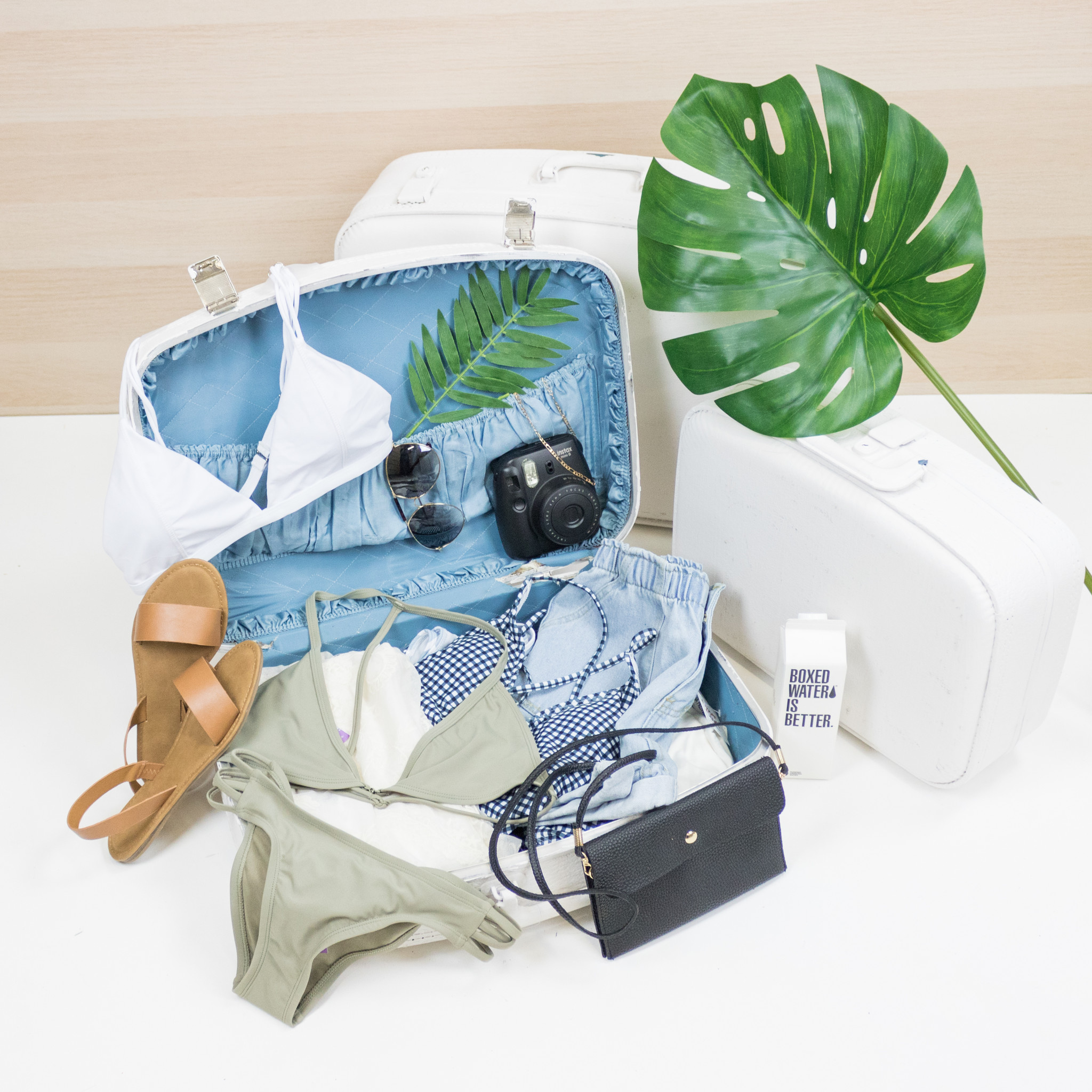 Swimsuits: Despite what you may think from following celebs on their tropical getaways, you don't need to wear a different bikini every single day of your trip. Find 3 tops and 3 bottoms that you can mix and match throughout the week. Maybe throw a cute one-piece in there just in case you're feeling extra bloated by the end of the week. Want to shop our swim? Visit one of our 5 locations or visit our Instagram and click the SHOP SWIM story to order via Instagram. 
Cover-ups: The easier the better. Find something cute that can easily go over a sandy, wet swimsuit. A sheer, lightweight kimono is a the perfect cover up to put on when a place has a sign that says "shirt & shoes required". One piece is easier than two and cotton is not breathable so maybe think twice about that crop and short set as your cover up.
Other clothing: Throw in a tank or two and cute cotton shorts for travel and any adventure you may take to explore beyond the sand. There's no need to pack every romper you own knowing you'll only wear one of them and inevitably ruining it. Save those for when you get back to school and you're sporting a glowing tan. If you're worried about getting a little chilly at night, grab a light-weight sweater you can throw over your bikini.
Shoes: You only need one pair (maybe two depending on how hard you hit the beach bar dance floor) of cute sandals for your vacay. So pick the pair that stays on your feet but doesn't have 10 buckles that will inevitably frustrate you by day two. The likelihood that these sandals break or get scuffed is fairly high in comparison to your average weekend, so leave your favorite pair of Jack Rogers at home. 
Skin Care & Makeup: Keep it simple. Sunscreen (yes, you should actually put some on so you don't age yourself by 10 years in the course of a week), primer, and waterproof mascara can go a long way. You'll have sunglasses on 80% of the time so don't worry about bringing every eyeshadow and makeup brush you own. Right now you think you'll have a picture perfect full face of makeup on everyday. You won't. Don't forget the chapstick in case you end up with burnt lips.
Accessories: Again, simplicity is your friend. If you're one of those girls that can actually pull off a hat, grab one. There's nothing that says spring break in a party town like a snapback and not having to think twice about your hair. Shoutout to the 80s coming back and bringing fanny packs with them. There's really nothing more useful when you're wearing a tiny bikini than a pocket strapped to your hip.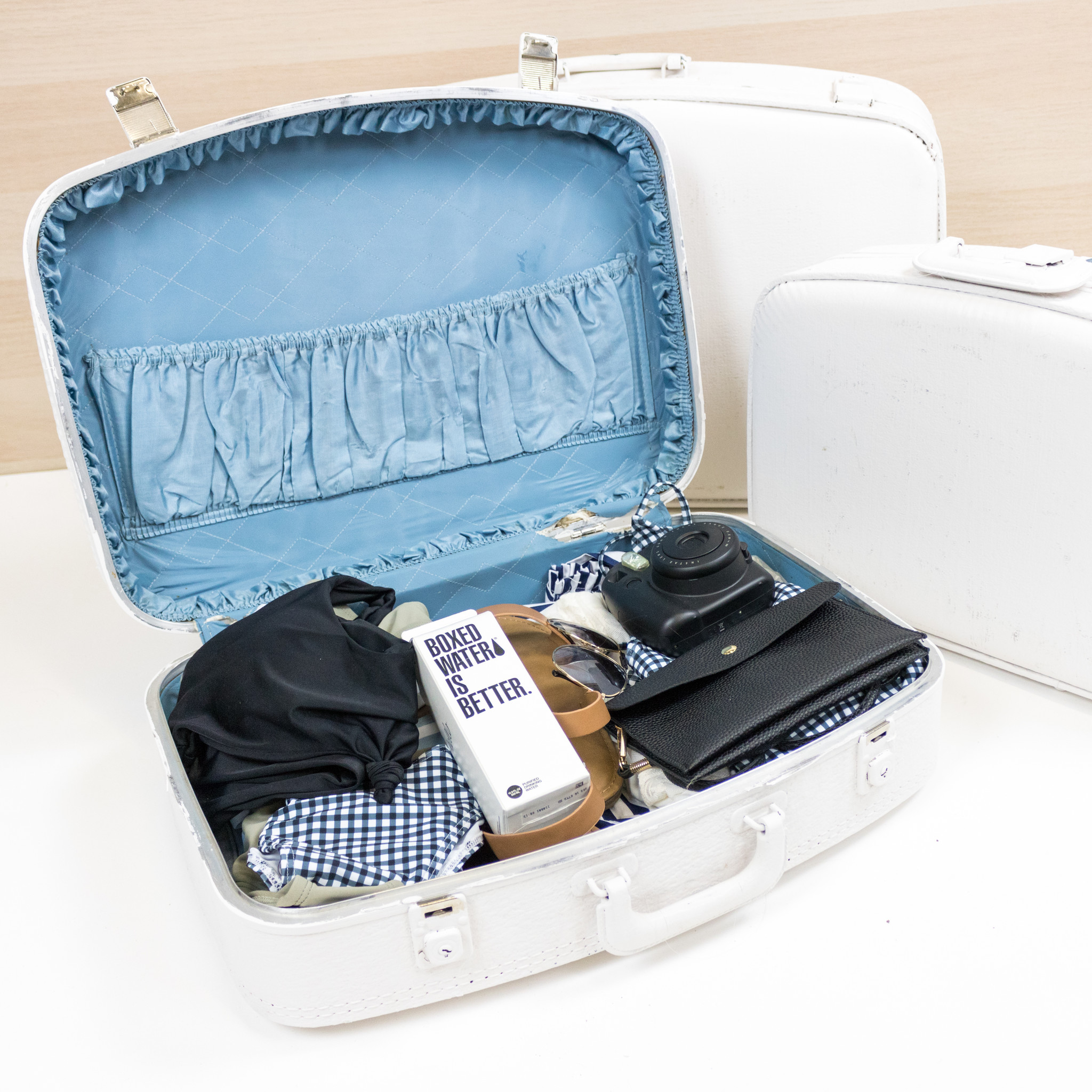 Take drinks & snacks
Alcohol and snacks are expensive in tourist towns like South Padre Island and PCB, so bring it yourself if you can. Even if you're flying, you can pack a checked bag of all the booze and mixers you need for the week. Just make sure that you follow the weight limit, you're at least 21, and not leaving the good ol' US of A. Obvi.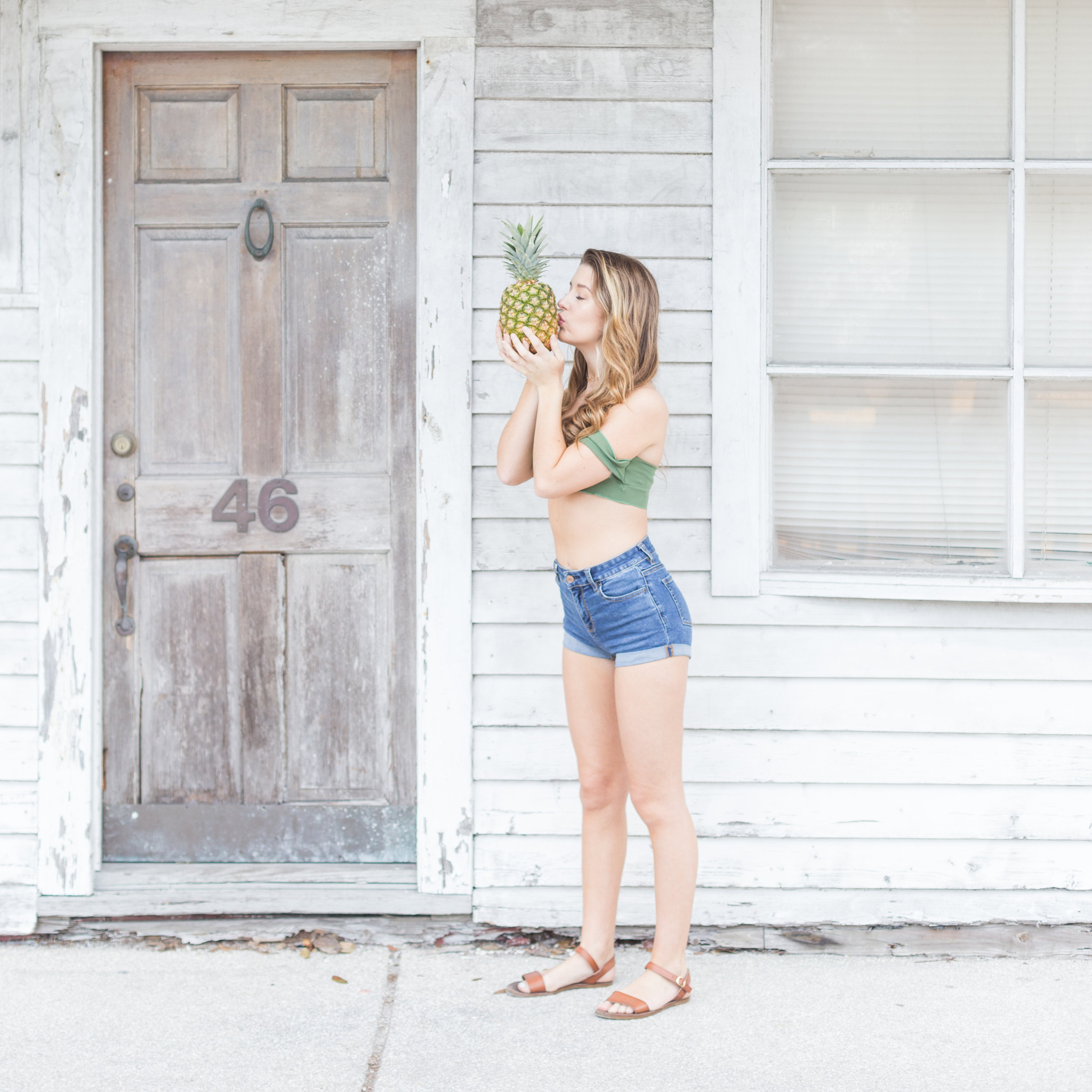 Stay hydrated
I know, I'm not your mother. But mixing that vodka with water and a Crystal Light packet is going to keep you so much more hydrated than mixing it with soda or something sugar filled. This hydrating yet extra boozy concoction is probably the best decision I made during my senior year of college. You're less likely to get a horrible sunburn because that water is actually managing to keep you somewhat hydrated, and your buzz is more likely to stay at that perfect balance between stepping out of your comfort zone and not remembering that you made out with a rando yesterday. It'll also save you from a hangover from hell at the end of the week-long binger. Pro tip: do not rage 6 hours before your flight. Sobering up at 40,000 feet is brutal.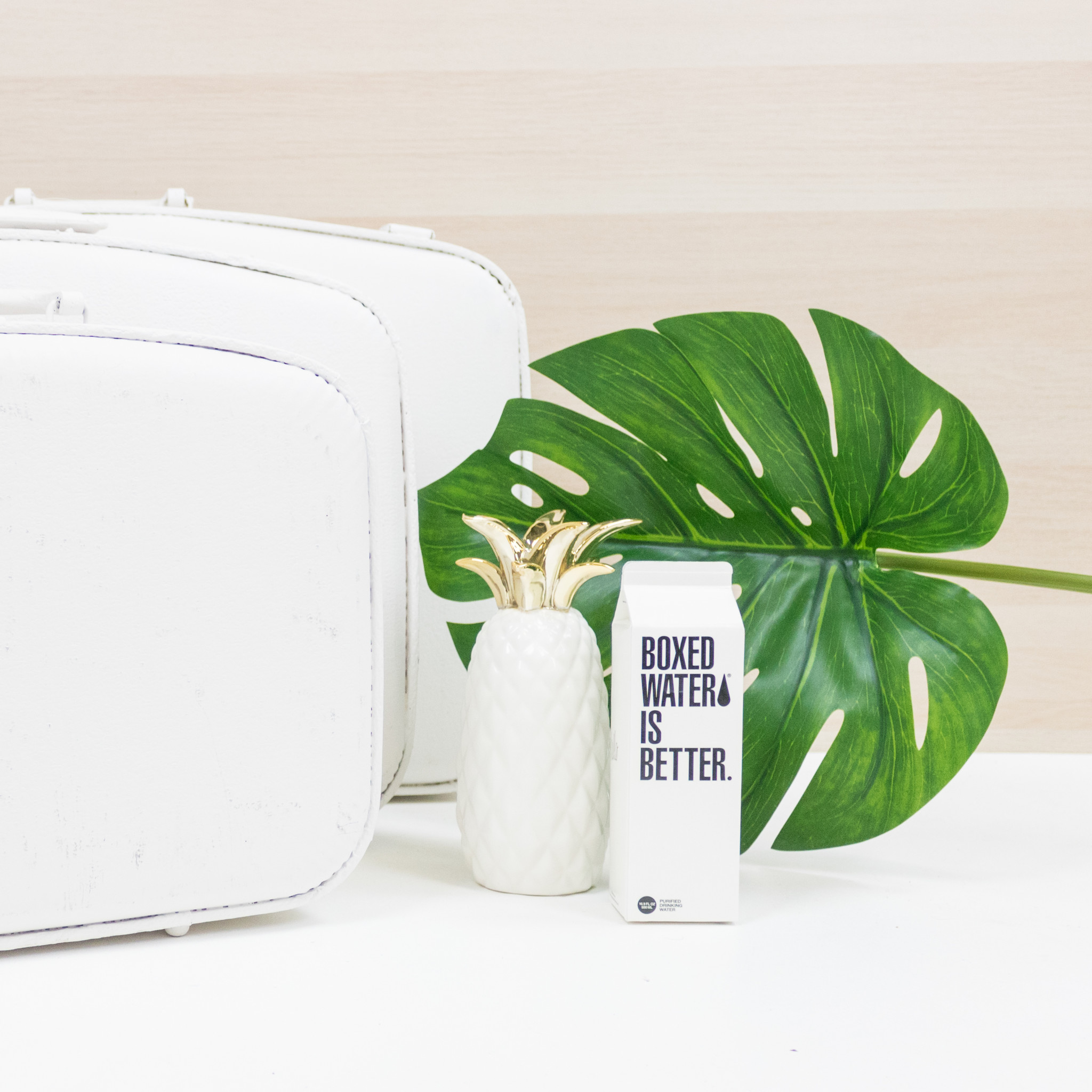 Do at least one activity
I mean other than partying and playing drinking games on the beach. Why? Because when your grandma asks you about Spring Break, you want to have something to tell her about and show her pictures of other than you half naked on a beach with drinks in your hands. And if your parents pitched in for this trip it'll make them feel like you might actually be able to survive as a functioning adult after graduation. Not sure what to do? Check out things like paddleboarding or parasailing. Or at the very least, snap a sober-ish picture of you and the girls eating an actual meal.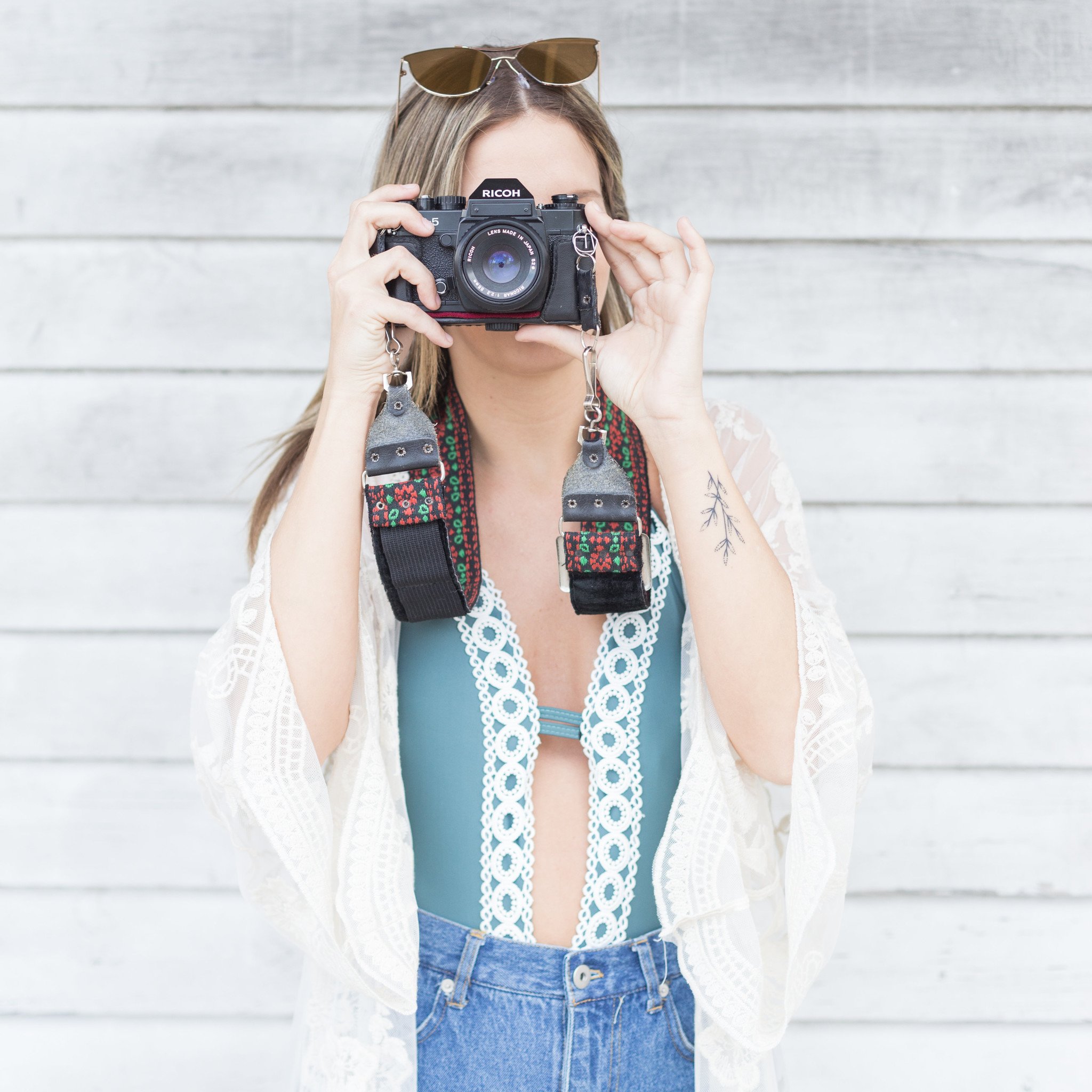 Have fun
This is a once in a lifetime experience. You can't recreate a great college spring break trip after graduation. So have fun and make sure you leave with more than a few memories and no regrets.