Not sure what to wear to all those weddings this summer? We've got your What to Wear guide for every wedding dress code so you can stay trendy without breaking the bank.
Summer is here and that means bikinis, vacations and tans. It also means your refrigerator is covered in "save the date" postcards and wedding invitations. Being a wedding guest can get pretty pricey after you travel, stay in a hotel and explore the city for a weekend. Finding the perfect outfit with an even more perfect price is the best way to stay fashionable and under budget this wedding season. Here are a few tips and some 'what to wear' recommendations.
Tip 1: Know the Wedding Colors
The last thing you want is to show up wearing the same color dress as the bridesmaids. People will be asking you all night how you're related to the bride or groom, and asking you about details you probably don't know the answer to. So pay attention to the colors on the invitation and the wedding website. Then avoid those colors. Also, don't wear white. Obvi.
Tip 2: Know the Dress Code
Some people put it right on the invitation and others are pretty intuitive based on the time of day and location. A backyard wedding at 2pm is probably more casual compared to a 6pm wedding at a ballroom in downtown Atlanta. If you still aren't quite sure, just ask. If you can ask someone other than the bride, even better. She has enough to worry about. So here are some tips and inspo for every dress code and location.
Casual
You can honestly wear whatever you want, but don't show up ready to upstage the bride. A comfy dress and sandals are the perfect go-to for a casual summer wedding. Depending on what time of day it is, you might want spaghetti straps versus long sleeves.

Dressy-Casual: Outdoor
So the wedding is outside… Oh boy. This is probably the hardest wedding to dress for because who knows what Mother Nature could throw at you. If it's midday and hot, stick to something lightweight and sleeveless. If it's in the evening and you know you get chilly when there's even the slightest breeze, then pull out those sleeved dresses. Floral is always a great option at an outdoor wedding and a patterned dress is less likely to show off the sweat marks you're rocking from sitting under the beating sun.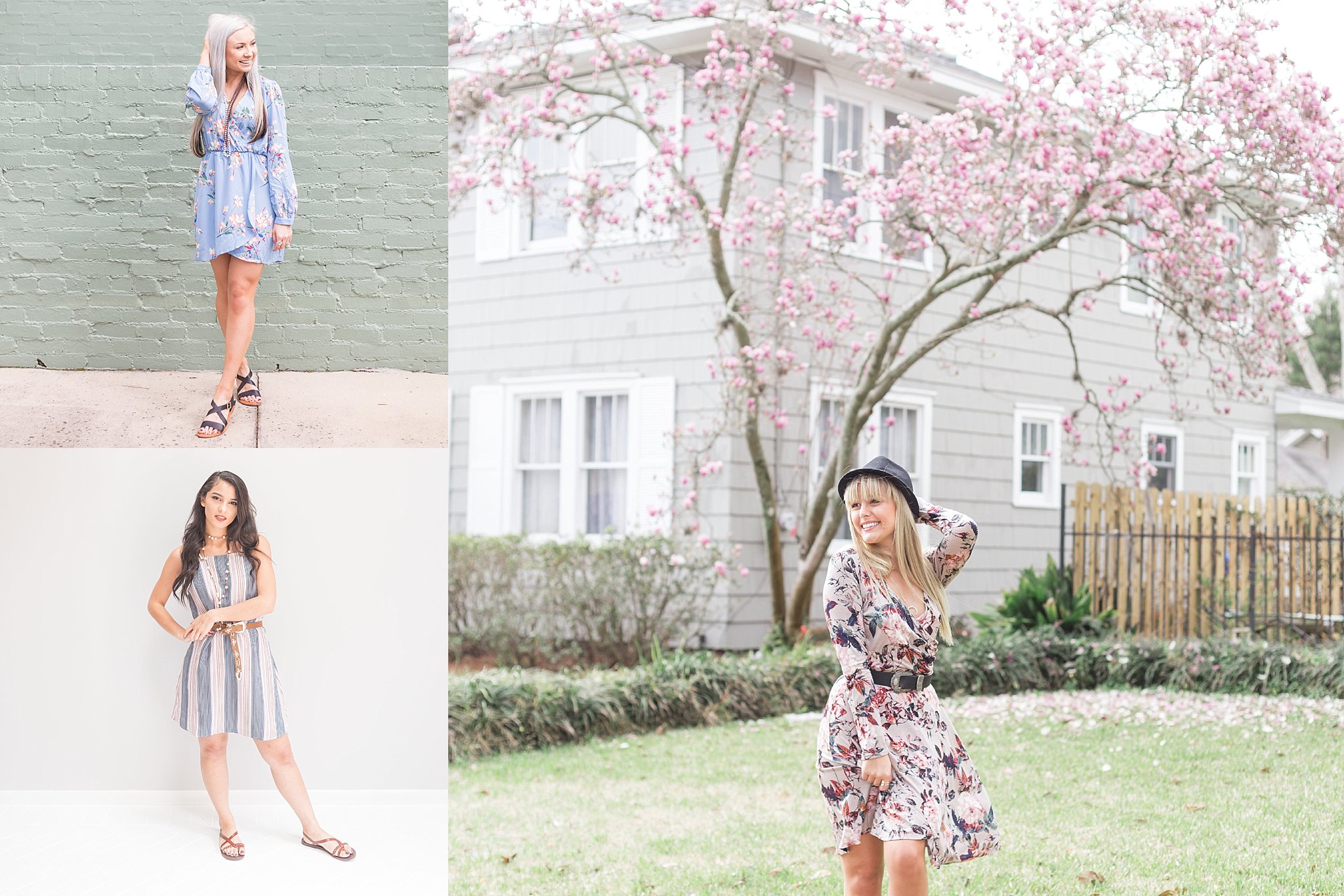 Semi-Formal: Day-to-Night
The ceremony is late afternoon but the reception is at night. What do you do? Find a dress that transitions well from day to night. Florals say day but dark colors say night. Light colors say day but lace says night. Find a dress with details perfect for each part of the day.
Destination / Beach Formal
Think bright and flowy. If it's a destination wedding, then you're probably pretty close to the beach if not on the sand itself. Light, airy and flowing are always winners for a destination wedding. You can even find the perfect little romper, which is perfect for a potentially windy day.

Cocktail / Formal
Don't freak when you see the dress code is a bit fancier than your closet can supply. Of course you can go to your closest department store, but you'll probably shell out more than you'd like for something you won't wear again. Check out these options for dresses that make you look the part without breaking the bank.

Non-Dress Options
We get it, not everyone wants to wear a dress. Sometimes 2 pieces is the way to go, so don't be afraid to say yes to pants or a skirt. You can dress them up, dress them down and anywhere in between. Your top and shoes can completely change how dressy or casual the outfit is.

If you're the bride, keep an eye out for all of the white dresses we are getting in! We've got something for every style and bridal occasion.