How to Look Cute and Stay Comfortable While Traveling
One question you may always ask yourself: how do those bloggers always look so cute as they're traveling?! They always take the cutest photos with their suitcases while wearing a perfect outfit. (Fun fact side note: I saw a blogger say that she has her Uber drivers take her "outside the airport luggage" photos!) Although bloggers might look uncomfortable, I've learned you can wear cute outfits while traveling and still be comfortable. Traveling can be a tedious task at times, especially when the journey is long. Comfort is incredibly important and can be a huge factor in your mood on the trip. For me, when I am comfortable I am happier! There are a few ways to dress cute while traveling to make sure you are ready to explore.
Often, people don't understand why I wear dresses when I want to be comfortable. For me, dresses are extremely comfortable and probably my favorite item of clothing to travel in. (I even wore a dress for comfort while taking the SAT). I wear dresses when I know I'll be in a warmer temperature, because sometimes the weather can be a bit cold for them. But when I am in the car, I love wearing them! You don't have to worry about pants (haha) and the dress adds a bit of room for your food baby, especially with a travel diet. Wearing a dress in easy since it's only one article of clothing, and you don't have to worry about pairing it with anything. You can make it more interesting by throwing on a cute necklace, comfortable converse, and you'll be good to go.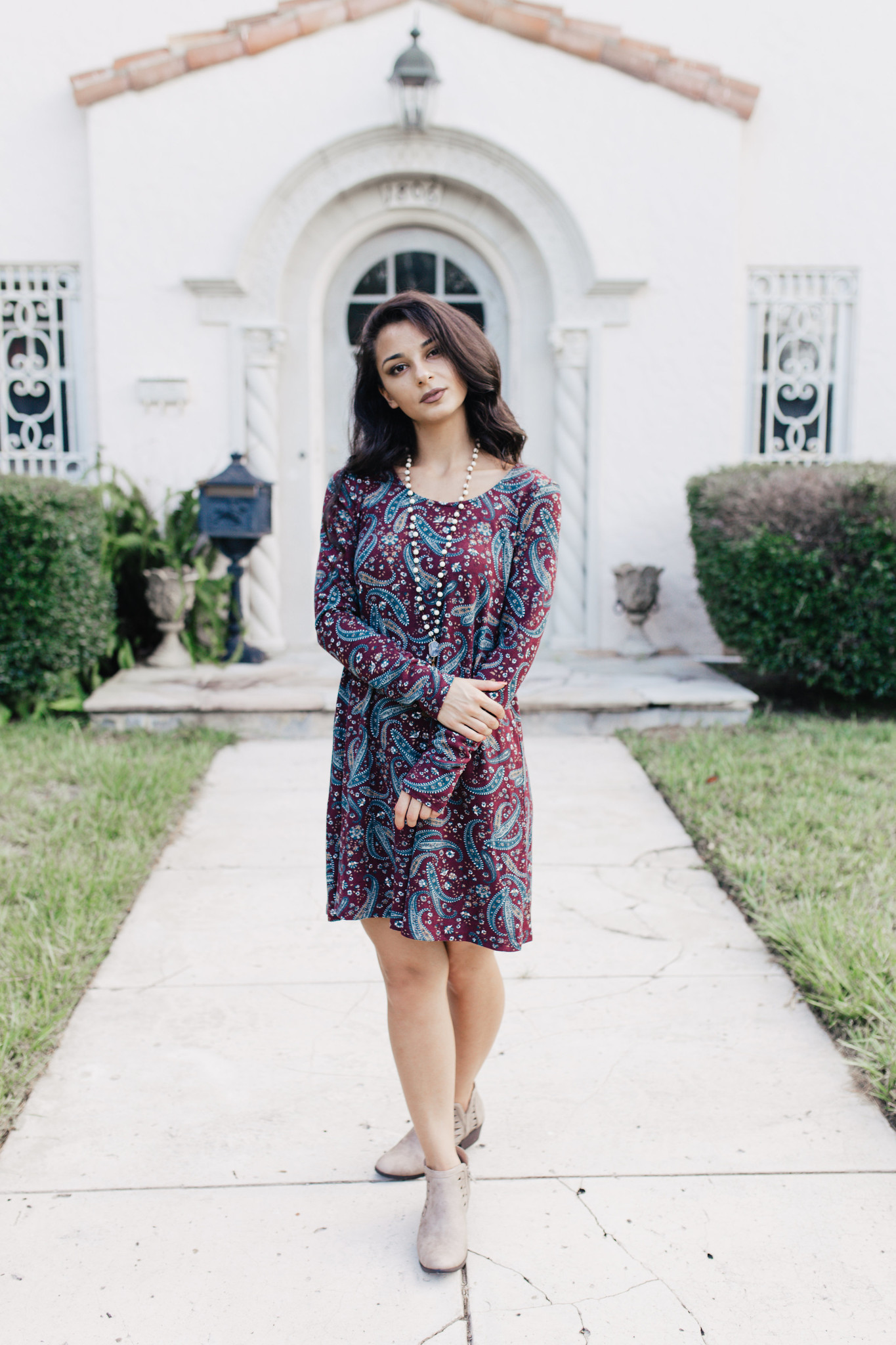 The downfall of dresses is that you can't exactly sit cross-legged in your seat. This is why flow-y shorts are also a great go-to for traveling. I love sitting every which way to be comfortable in the car or on the plane, and wearing shorts allows me to do that. The shorts in the image above from The Copper Closet are perfect! They're light and it doesn't feel like you're wearing a heavy pair of shorts. Paired with a simple tank top, you're good to go. I wore this outfit for the photo shoot above and it was definitely something I would wear to travel in.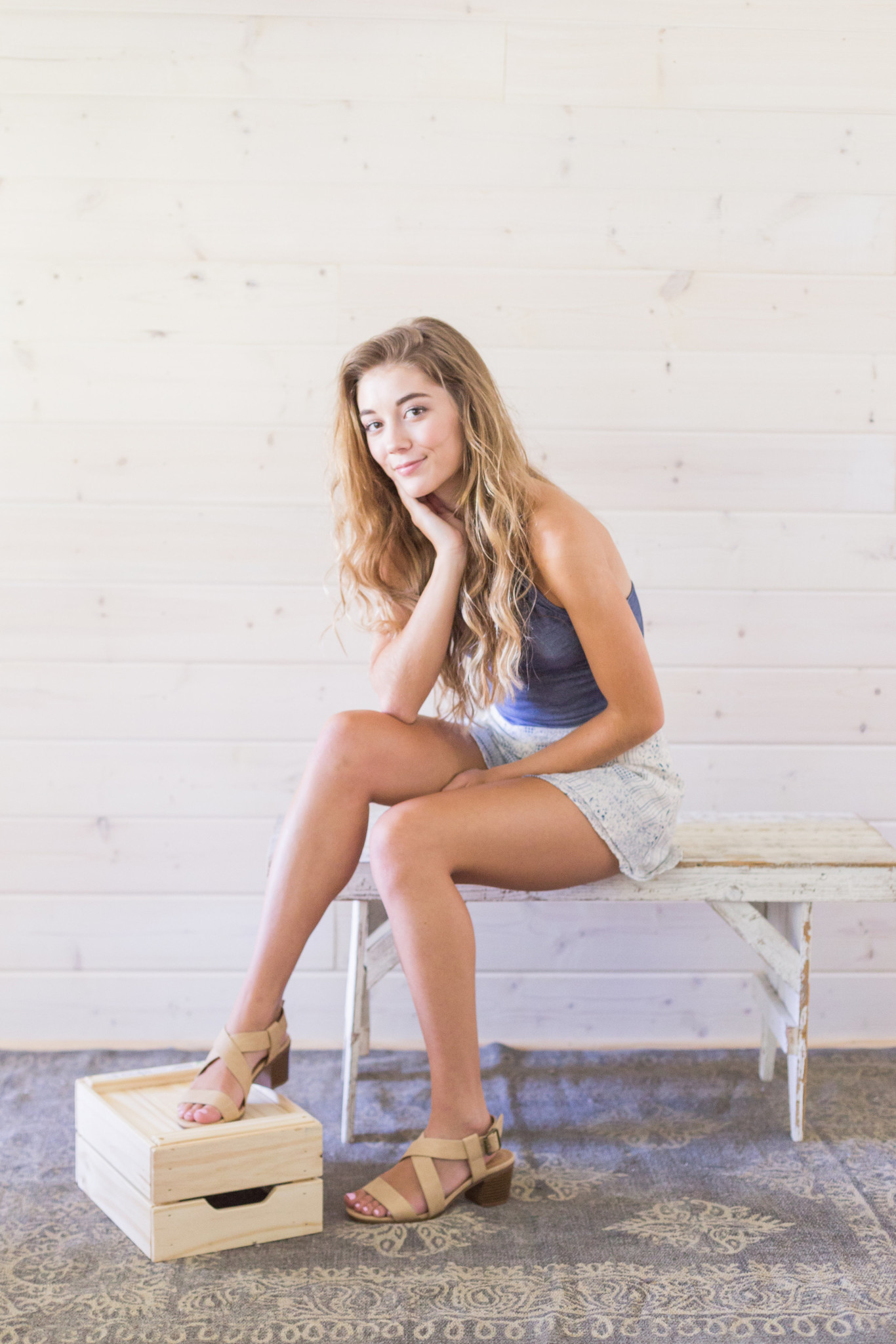 If it's cold at your destination, you can throw on a cute cardigan to complete the look!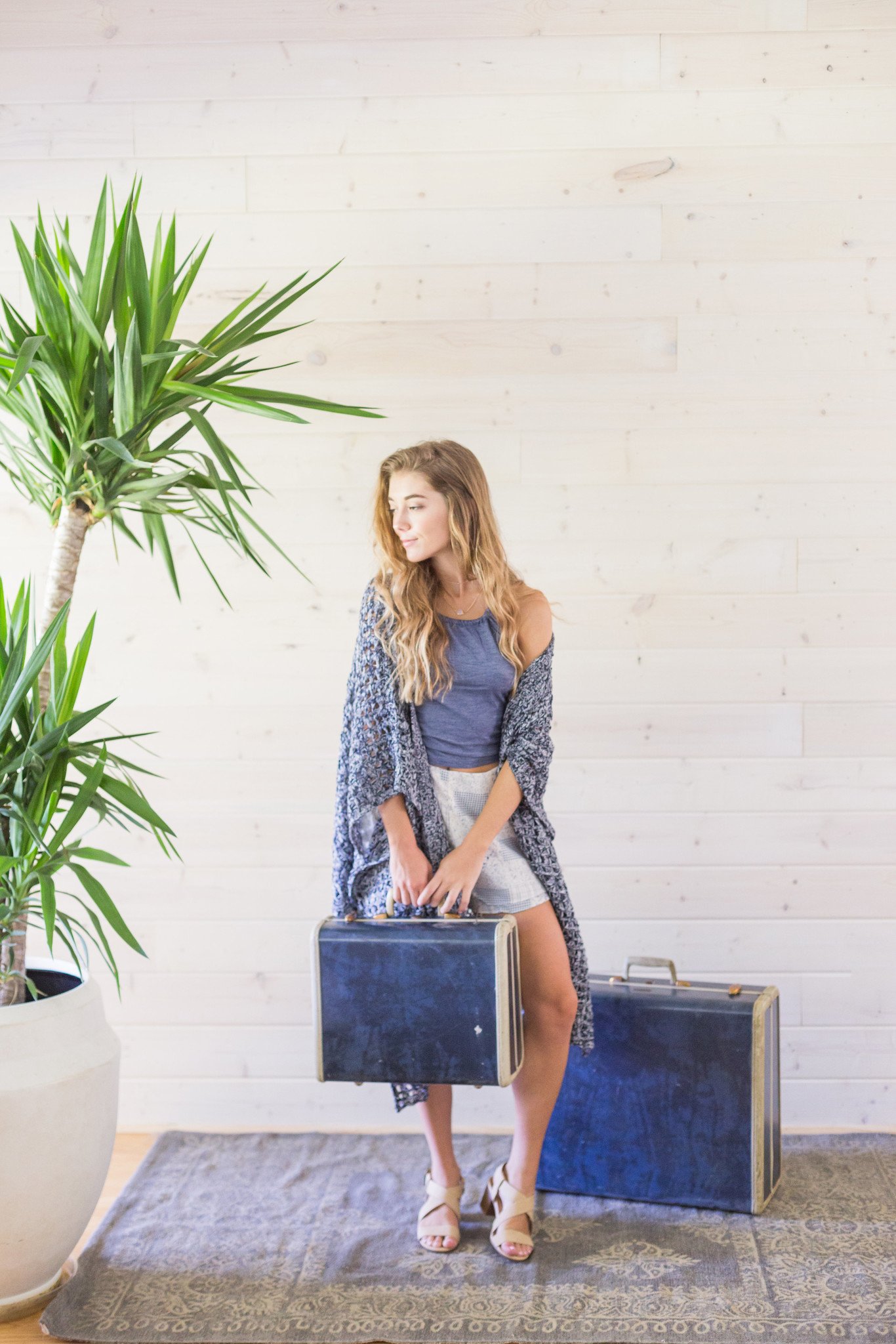 Lastly, jeans are always an option. If you have a pair of soft and comfortable jeans, those can be a perfect clothing item for traveling. Adding a sweatshirt or a soft tee shirt and sneakers can make your travel outfit complete. Jeans offer comfort but also warmth in the airport or any location that could be a little cold. You can also pair jeans with just about anything on your trip.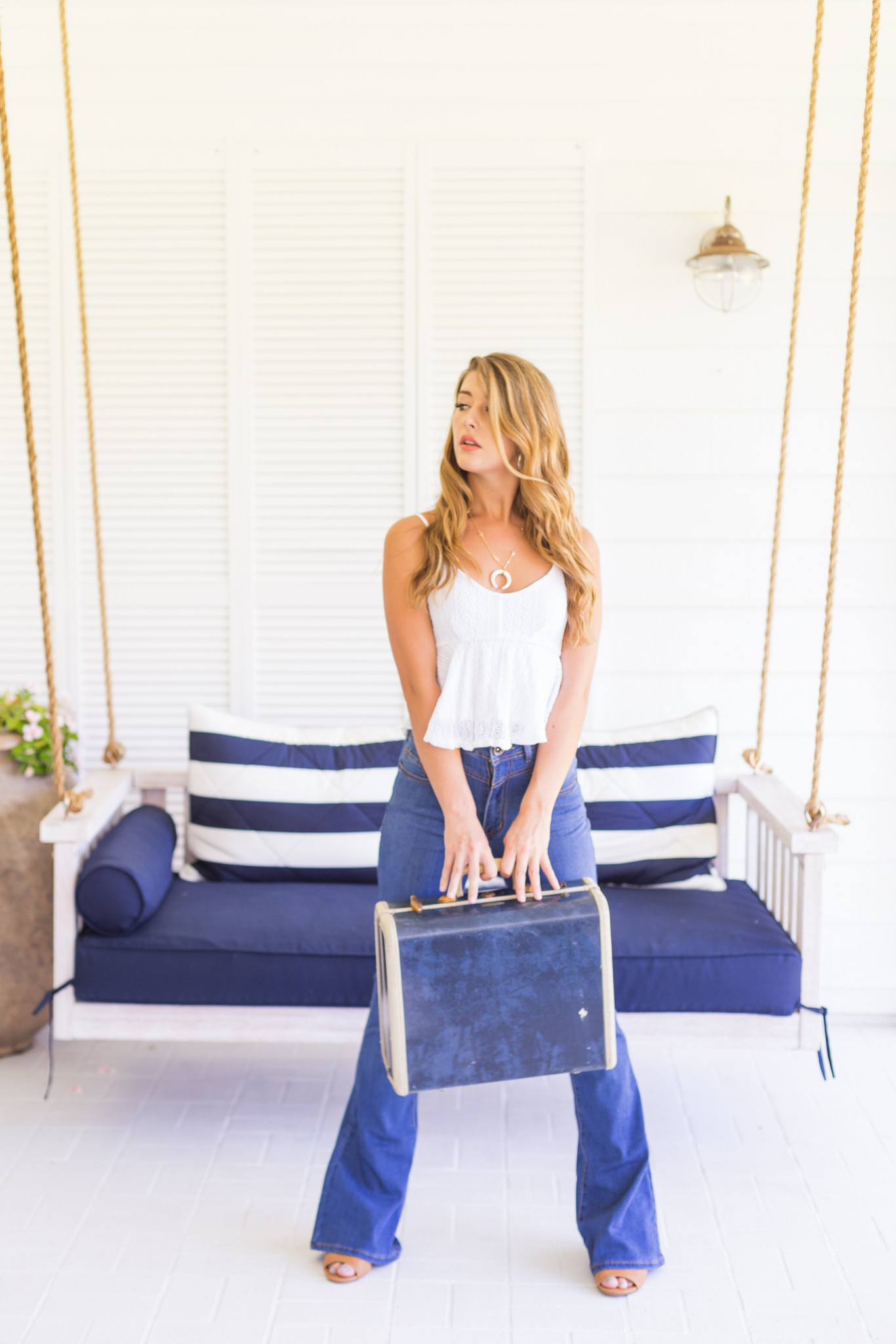 Pro tip: travel in pieces that you know you can style during your trip as well. Jeans are a staple in everyone's wardrobe, and once you've arrived at your destination, you have a key piece to style.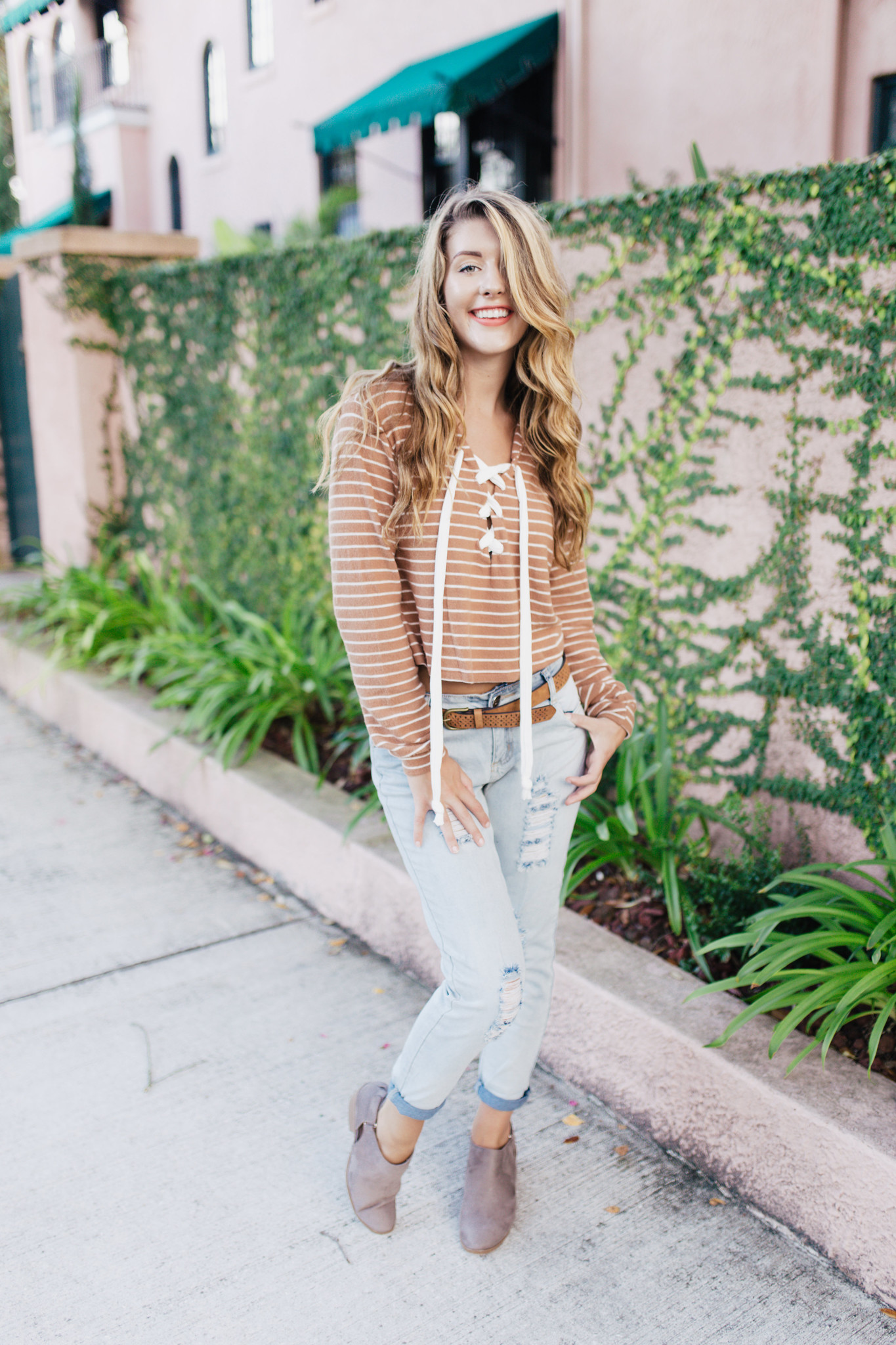 After many long car rides and plane rides, I know that being comfortable is vital to my overall mood on the trip. I love dressing cute while traveling, and there are many ways to do so while also feeling cozy. Dresses are a personal favorite of mine, but loose and flow-y shorts as well as jeans are great options as well. No matter your destination, you should always make sure your outfits are cute and comfortable for the exciting journey ahead.
Follow @thecoppercloset on Instagram to keep up with the latest trends and where to get the best deals!
ABOUT THE AUTHOR