Here's a story about how it all got started:
Walk into one of Copper Closet's six store locations and you will find yourself in a bohemian aesthetic dream, followed by the bright smile of an associate. Fashion-forward clothes in an array of styles adorn the racks, surrounded by accessories, shoes and mugs with cheeky quotes emblazoned upon them. When Danielle Dallas started this company in September of 2015, it was after years of hard work. It is a culmination of the valuable lessons she learned along the way partnered with her creative, free spirit.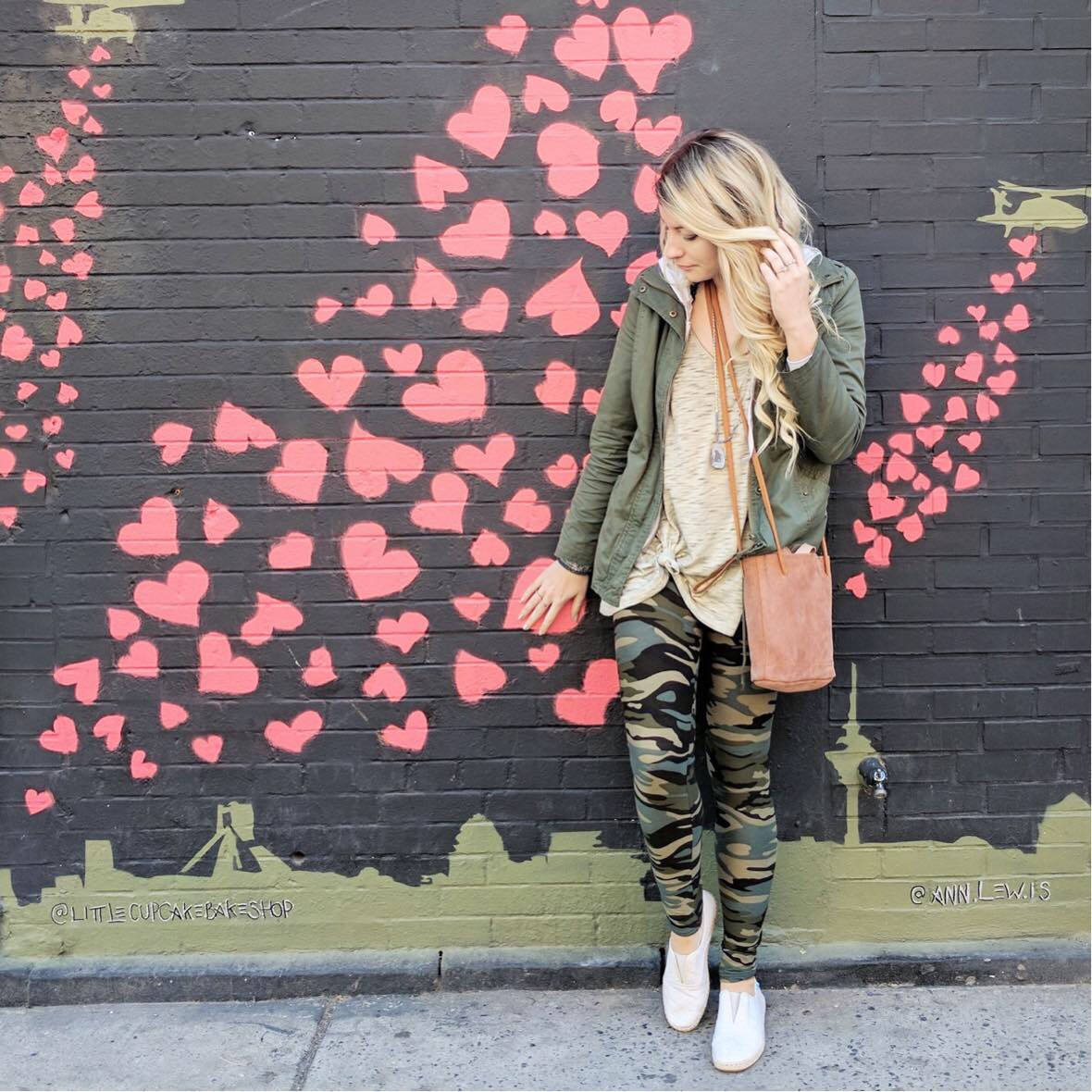 Danielle moved around a lot as a child. Which resulted in her spending a lot of time with her grandmother, who was a nurse. Her grandmother inspired her to go into the medical field. An unexpected start for someone flourishing in the retail industry. . . However, hard work and determination throughout high school led her to college in Gainesville to pursue radiology.
She graduated high school as a CNA, and with fingers crossed, hoped she would find a job in a Gainesville hospital. After applying to over forty hospital positions with no results, she resorted to applying for jobs at the mall. She found a job as a sales associate for Victoria's Secret – and so her retail journey began.
She worked hard and always asked for extra hours, to make sure she could pay her rent! But it paid off and landed her a promotion working in the visual department. With this new role, she was part of the team that opened new Victoria's Secret franchises and set up store visuals. Being able to work under the Visual Director of the Southeastern division, taught her valuable skills she would use to find success with another brand.
During her first semester without an art class on her schedule, Danielle wondered if the medical field wasn't what she really wanted. Danielle grew up drawing and sketching to pass the time. She missed art and using her creativity so she changed her major to graphic design - she figured it would be a practical way to use art in the real world.
Victoria's Secret changed their business model, and employees made money off commission. Frustrated with selling people expensive things that they didn't really need, she took another opportunity at Charming Charlie. Her boss recognized her design talent, knack for retail, and incredible work ethic. Danielle's boss continually encouraged her to start her own company one day – she planted a seed that grew very quickly. When her amazing boss at Charming Charlie retired, Danielle, once again, was looking for a job.
She applied for her first ever management position with a small boutique and to her surprise, got the job. She spent her first day staffing her store and getting the storefront ready to open, all with no direction from corporate. She was on her own. Everything she learned from working at Victoria's Secret and Charming Charlie's kicked in long with her own creative instinct, she made it happen. After this experience, Danielle's confidence in her ability to run her own company grew.
As she managed the small boutique, Danielle learned a lot from that company's mistakes. Her responsibilities included  staffing, buying merchandise, creating  visuals, along with business management. It was a crash course in running a store. Within three months of working there, she founded her own  brand, The Copper Closet. As a full-time student, she launched an online store and was running it out of her house.
The next stop in her retail journey was working as the Assistant Visual Manager at Altar'd State in Gainesville, Florida. Danielle admired their visuals and displays, and knew the job would be a great experience. She was right, and they soon offered her a promotion. However, The Copper Closet was growing and she had her eye on a storefront space in Riverside in Jacksonville.
The choice between taking the job at Altar'd State and signing a lease on her own store was a risk. But it made sense in a crazy way. Danielle's journey continued into new uncharted territory as she signed the lease on her very first brick and mortar store for The Copper Closet in the Five Points neighborhood of Riverside.  The store opened on September 9, 2016 and success was on the horizon.  Customers were so interested that a second location opened just five months later in the Avenues Mall in Jacksonville. The main difference in the second location was that it was a joint effort.
Enter Ryan.
Danielle and Ryan met on a dating app in 2016. Ryan was a former business owner and Jacksonville native, so his and Danielle's paths wouldn't have crossed on their own. The two of them couldn't be happier that technology brought them together. Ryan had recently sold his shares in a business he started, and was taking an opportunity to further his education at the University of Florida. However, after meeting Danielle, he moved back to Jacksonville after just one semester. They gambled together on opening the second store.
With business at the Avenues location booming, they continued to pursue opportunities in other malls. This led to opening a store in the Oaks Mall in Gainesville, Florida on July 1st of this year, and then another store opening at St. Johns Town Center on October 27th. Not too long after and right at the start of 2018 they opened their fifth store in Tallahassee on January 6th. 
Ryan and Danielle make a dynamic duo running The Copper Closet.  With his business skills and her creative skills balancing each other out. He studied business at Flagler College, and his knowledge continues to help the brand grow as he manages all operations.  Danielle's graphic design skills are now paying off much more than radiology would. She personally designs all signage and promotional materials for the brand. The two of them spend almost every day in one of their stores sorting merchandise and working side by side with their employees. They are dedicated to their brand, their goals, and each other – so much so that they recently announced their engagement...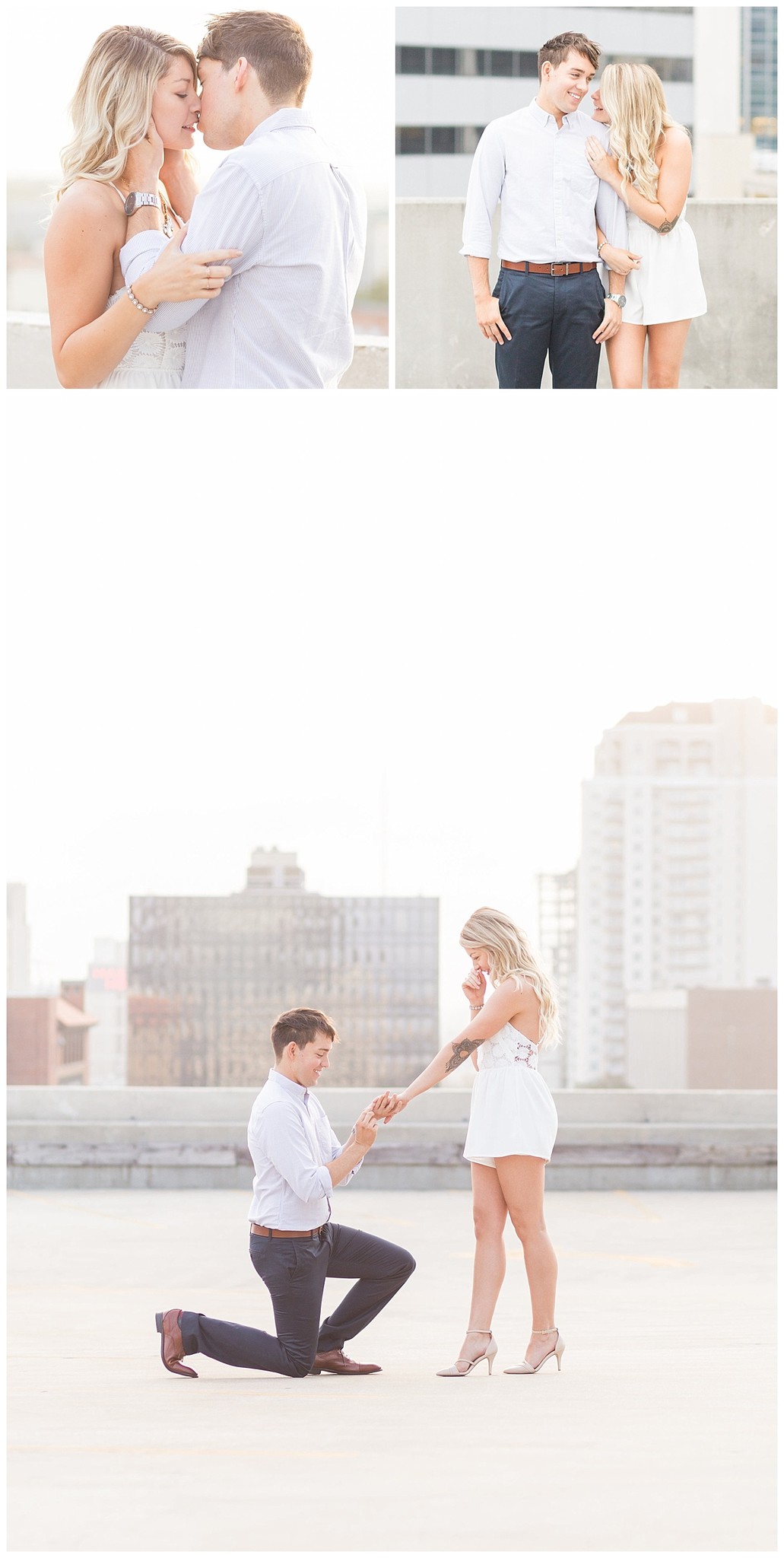 We asked Danielle and Ryan what their dreams were for The Copper Closet as a brand, along with launching the online store and blog. What they shared was inspiring and exciting:
"We want affordable boutique shopping to be an option for all of our customers because we find that typically it is not. Our motivation behind the online store is to provide our merchandise for our customers that live out of town and can't enjoy our stores, and just to reach a wider audience of clientele. We've been pushed by our customers to expand into online. We want the Copper Closet to be a relevant, on-trend brand that is attractive to consumers. Our blog will have funny, informative fashion content. We hope that our readers will find it to be unique and personal, and enjoy reading it."